The first version of the Fire Fly game illustrates the traditions of China. The name of the game is written in a font that is stylized as hieroglyphs. The design is dominated by red and gold shades. As you know, this combination is considered favorable. In traditional Chinese feng shui teachings, most of the symbols that attract wealth are precisely red and gold. In addition, elements of traditional oriental architecture can be seen in the design of the screen: all the symbols are located against the background of a wooden pagoda. Instead of balls with numbers, traditional Chinese lanterns are used in the game. At the top of the field there are 20 balls with the selected numbers. Below are 80 lanterns on which numbers appear. The tournament table is located on the right side of the screen. It is made in the form of a traditional red scroll. The lower part of the field with control buttons imitates an old stone slab with curly patterns at the corners.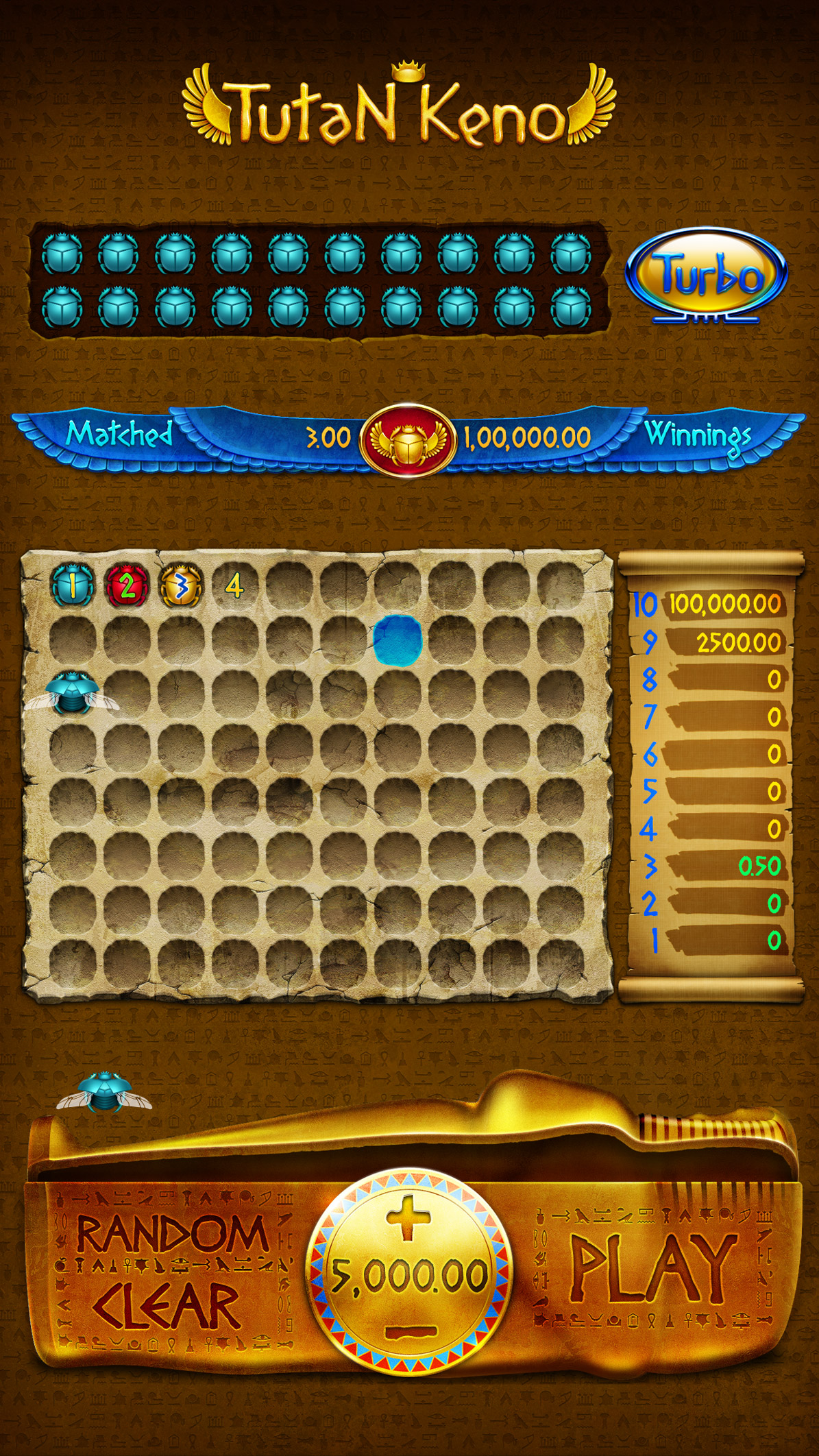 The second version of the game, Tutan Keno, is based on the history of Ancient Egypt. The inscription with the name of the game is framed at the edges with stylized wings, and the top is decorated with a golden crown. This design evokes an association with an ancient mythological symbol - a winged solar disk. It is believed that this image is dedicated to a solar eclipse, because it is at the time of the eclipse that the "solar corona" can be seen. The traditional numbered balls are images of scarab beetles. This is another symbol that has always been associated with Ancient Egypt. At the top of the field are 20 scarabs with selected numbers. Below, in the cells on the stone slab, scarabs with numbers appear, which drop out during the game. Traditionally, there are 80 such cells. The tournament table with the results is located on the right side of the field. It is made in the form of a papyrus scroll. The image of the tomb for the mummy is used as a control panel at the bottom of the screen.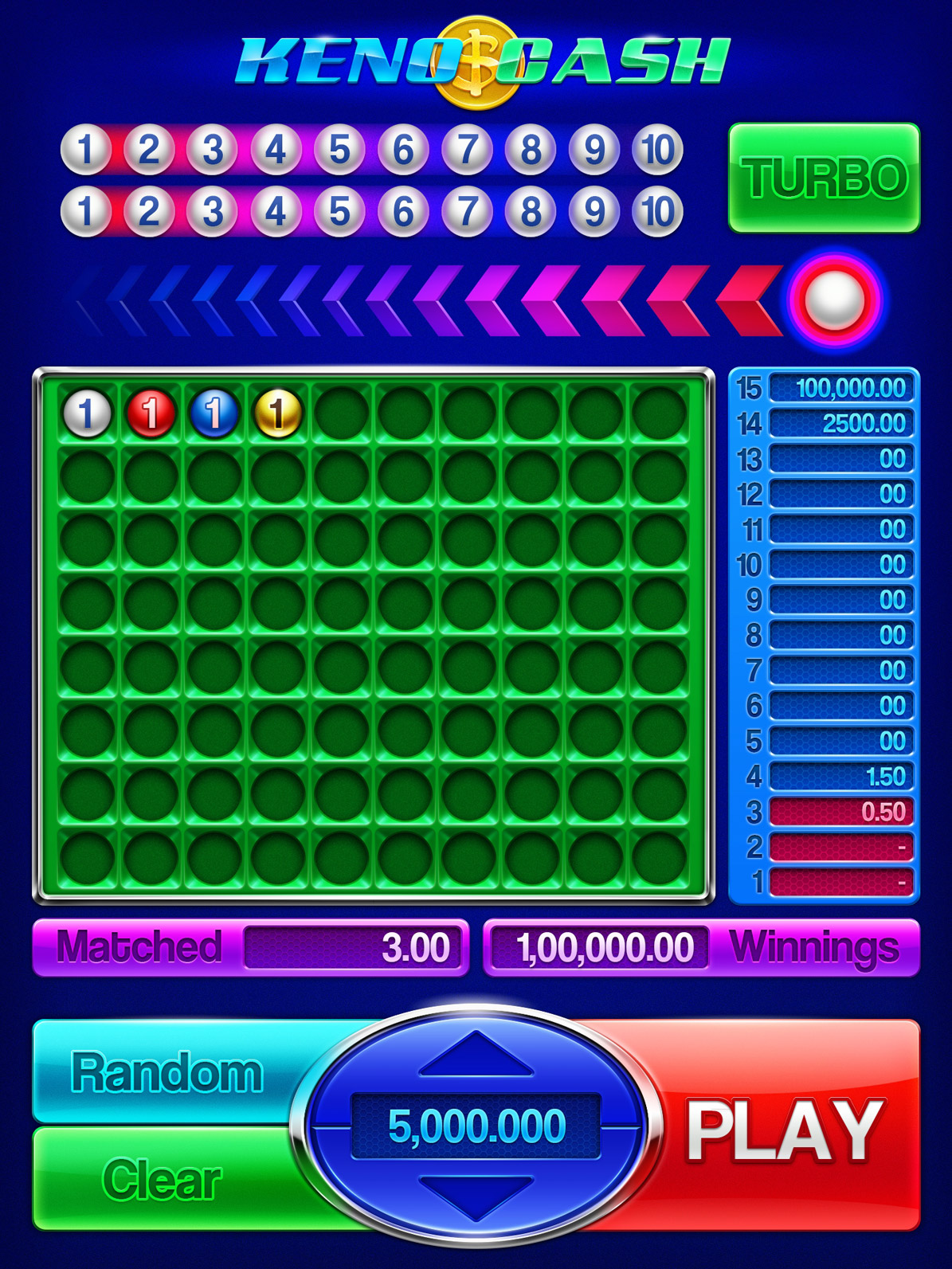 And finally, there is a variant with a classic design - Keno Cash. For the design, a modern font was used that is easy to read. The screen is dominated by blue and green colors. The name of the game is embellished with a symbolic gold coin with the US dollar symbol. This is a well-known symbol that is strongly associated with money and wealth. In this version of the game, all numbers are depicted on classic lottery balls. 20 balls with selected options are located at the top of the screen. The numbers that fall out are shown on the balls of different colors. All these symbols are located in the compartments on the green board. On the right, you can see a table with the results.