Puzzle games are very popular all the time. One of them - "Minesweeper" - well known game to all users of the Windows OS. Simple rules and a fair amount of excitement force players to start the game again and again and open the cells of the field in search of bombs. Our game "Minesweeper" is an improved version of the familiar "Minesweeper" adapted for the world of online entertainment.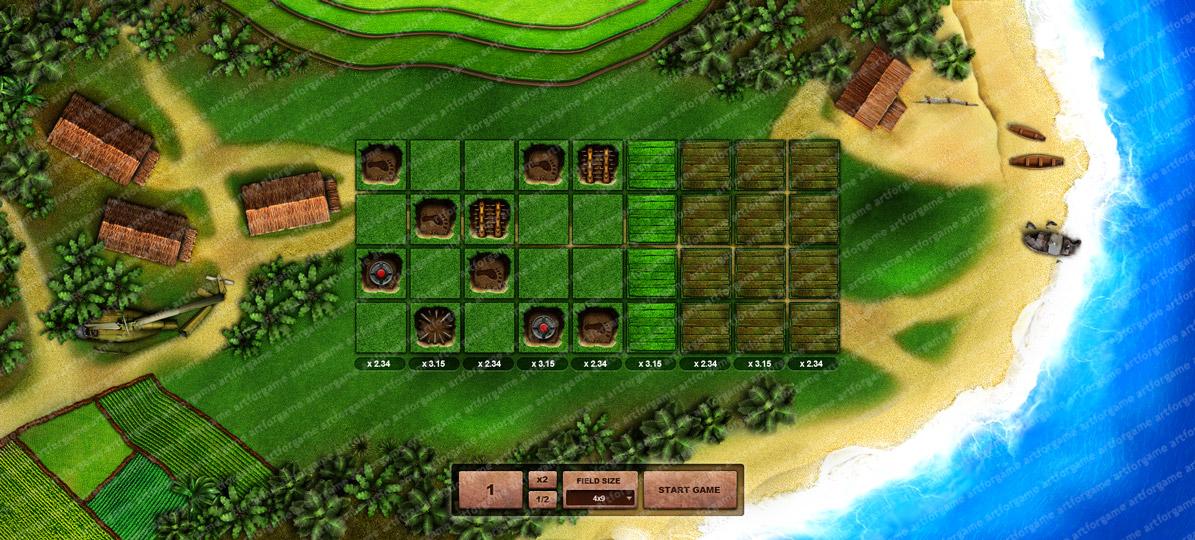 Players need to do more than just open cells. Their task is much more interesting - to clear a section of a tropical island. In the presentation, you see a game field with 36 cells, it is a rectangle in 4 rows with 9 columns. Players can choose the size of the field in the control panel at the bottom of the screen. This keeps the interest of both newbies and experienced players alike. The more cells a player opens safely, the higher the size of his winnings. Of course, there is a risk of being blown up by a mine. But it is so exciting and adrenaline rush! With each press of the button, my heart beats faster, and there is only one thought in my head: "What awaits me on this cage?"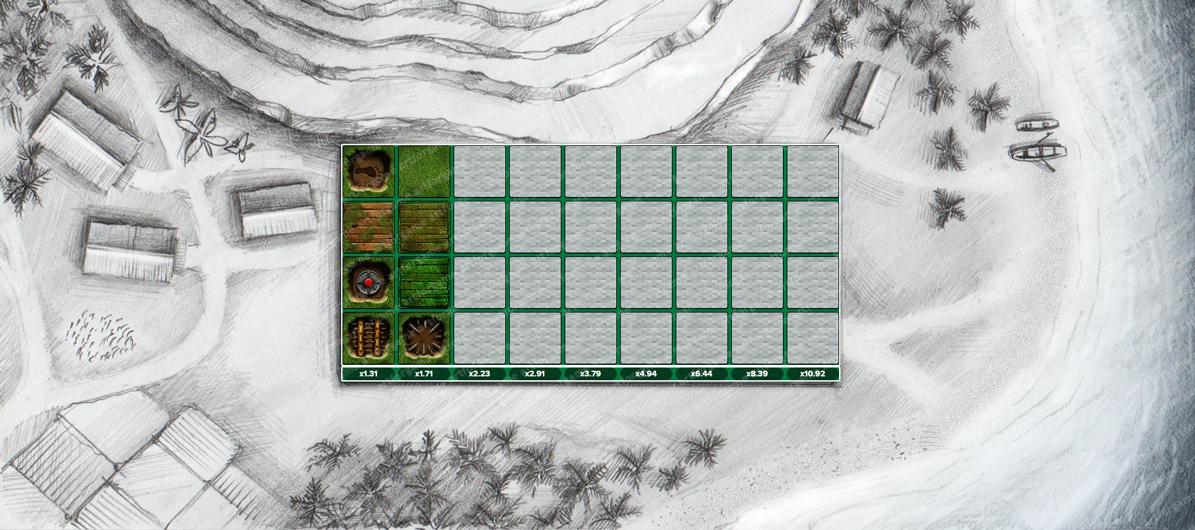 On the sketch screen, you can see that the island is used as a game background. Most of the elements are shown here - palms, houses, boats, etc. The active part, in which the players perform manipulations, is located in the center of the screen.

We have designed seven types of symbols for the playing field. In the beginning, players see just a cage with green grass or cages with boards covered with grass. During the game, they can find a symbol with a footprint on the ground, a symbol with the remains of railway rails, symbols with a mine or explosion marks.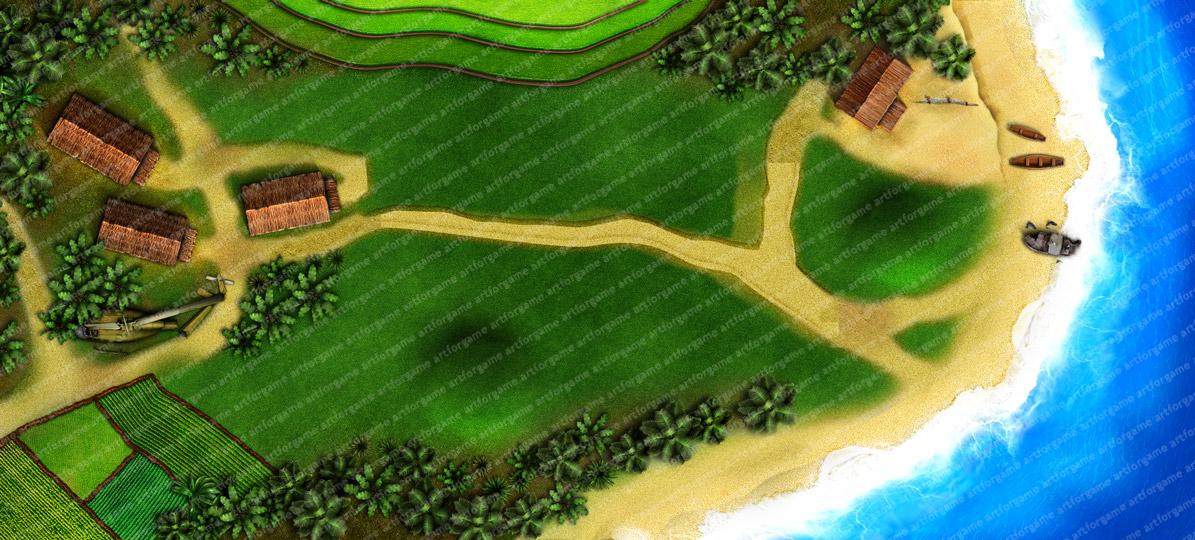 Let's take a closer look at the game background. We look at this island from above and can see the roofs of the houses, boats on the shore and a huge amount of greenery. On the right, the shore is washed by the blue waters of the ocean. Waves crash into the strip of sand and cover the shore with white foam. However, this piece of paradise is not as safe as it might seem at first glance! And the task of the players is precisely to make it fit for life.